Staff
Meet the experienced and friendly staff who make Dr. Tammy H. Jones a proud provider of vision care products and services in Elizabethton.
---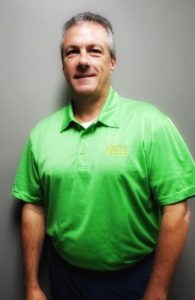 Randy
RANDY attended Georgia Southern University from 1982-1984. He then attended Southern College of Optometry from 1984-1987 and received his Optician License in 1988. He is a member of the Optician's Association of America(OAA), Tennessee Dispensing Optician's Association(TDOA), and is a Licensed/Certified Optician with the American Board of Opticians (ABOC) and the National Contact Lens Examiners(NCLEC).
Randy is the husband of Dr. Tammy Holsclaw-Jones, has owned and operated this practice with her for over 30 years, and has been married for just over 30 years.
Randy loves spending time with his family, working outdoors, golfing, traveling, and watching sports.
---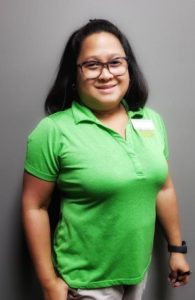 Yasmin
Paraoptometric Technician
Certified Technician Assistant in Minor Surgical Procedures​​
Member of Tennessee Paraoptometric Association (TPA)​
Contact Lens Technician
Certified Paraoptometric Technician (CPO)
Member of the American Optometric Association (AOA)
Tennessee Association of Optometric Physicians Paraoptometric of the year 2019
---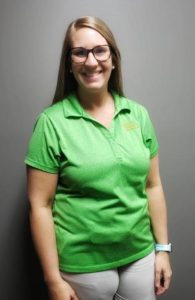 Heather
Paraoptometric Technician
Dispensing Optician
Optical Lab Assistant Manager
President of Tennessee Paraoptometric Association (TPA)
Licensed Optician Apprentice
Certified Technician Assistant in Minor Surgical Procedures​
Equipment and Technical Support Manager
Member of the American Optometric Association (AOA)
Certified Paraoptometric Technician (CPO)
Vision Therapist
Tri Cities Vision Source Facilitator
Member of Tennessee Dispensing Opticians of America (TDOA)
Tennessee Association of Optometric Physicians Paraoptometric of the year 2022
---
Ethan
​Paraoptometric Technician
Member of Tennessee Paraoptometric Association (TPA)
Certified Dispensing Optician
Licensed Optician Apprentice
Optical Lab and Dispensary Manager
Certified Paraoptometric Technician (CPO)
American Board of Opticians Certified (ABOC)
Past President of Tennessee Paraoptometric Association (TPA)
Member of Tennessee Dispensing Opticians of America (TDOA)
Member of the American Optometric Association (AOA)
Tennessee Association of Optometric Physicians Paraoptometric of the year 2017
---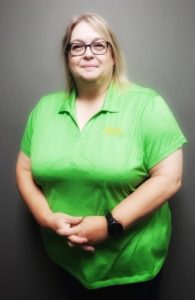 Donna
Paraoptometric Technician
Certified Technician Assistant in Minor Surgical Procedures
Social Media Coordinator
Treasurer of Tennessee Paraoptometric Association (TPA)​
Member of the American Optometric Association (AOA)
---
Amanda O'Bannon
Paraoptometric Technician
Certified Technician Assistant in Minor Surgical Procedures​​
Member of Tennessee Paraoptometric Association (TPA)​
Member of the American Optometric Association (AOA)
---
Sarah O'Bannon
Paraoptometric Technician
Certified Technician Assistant in Minor Surgical Procedures​​
Member of Tennessee Paraoptometric Association (TPA)​
Member of the American Optometric Association (AOA)
---
Victoria Quade
Paraoptometric Technician
Certified Technician Assistant in Minor Surgical Procedures​​
Member of Tennessee Paraoptometric Association (TPA)​
Member of the American Optometric Association (AOA)
---
Debbie Harrison
Scheduling Coordinator
Certified Technician Assistant in Minor Surgical Procedures​​
Member of Tennessee Paraoptometric Association (TPA)​
Member of the American Optometric Association (AOA)
---
Emma
Paraoptometric Technician
Certified Technician Assistant in Minor Surgical Procedures​​
Member of Tennessee Paraoptometric Association (TPA)
Member of the American Optometric Association (AOA)
---
Crystal Berry
Paraoptometric Technician
Certified Technician Assistant in Minor Surgical Procedures​​
Member of Tennessee Paraoptometric Association (TPA)​
Member of the American Optometric Association (AOA)
Billing and Insurance Coordinator
---